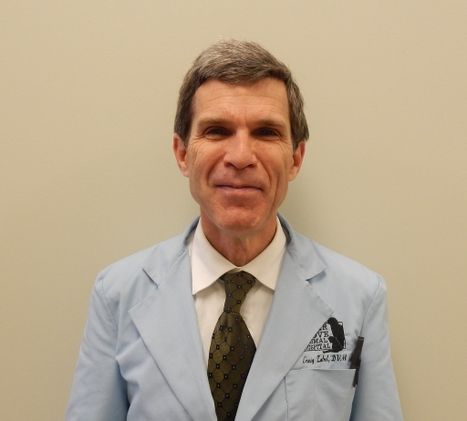 Dr Craig Zabel

Dr Zabel grew up in Elmhurst, Illinois.  He acquired a Bachelors in Biology from Northern Illinois University before continuing his studies at the University of Illinois, College of Veterinary Medicine.  Dr Zabel achieved his DVM in 1983 graduating in the top quarter of his class.
Dr Zabel worked for a  small animal practice in Downers Grove for 8 years before selecting Sugar Grove to establish a new hospital.
Sugar Grove has been home now for more than 20 years.
Dr Zabel met his life partner, Melia, in 2007.  Their family includes three furry babies - Jacob, a sweet and cuddly cat, his slightly overweight brother Oliver and the newest addition, the delightful, Delilah.
In his spare time Dr Zabel participates in a variety of sports, primarily soccer and volleyball.